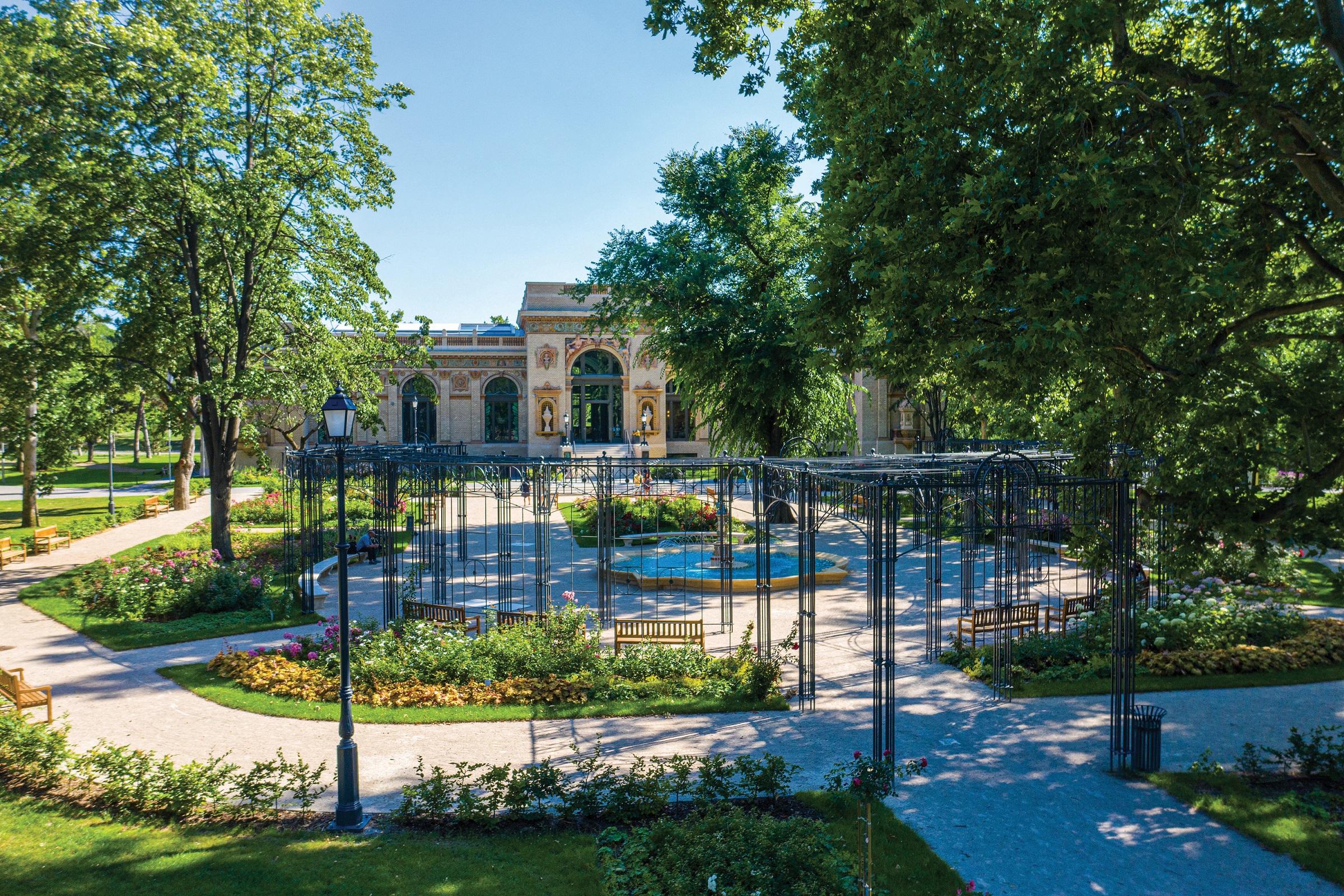 The park rehabilitation included the addition of a new rose garden boasting over 1,500-plants and flowers re-creating the romantic atmosphere of Budapest's Golden Age period.
Although roses have been grown and adored in China for over 1,000 years, the forerunner of rose gardens was created by empress Josephine, the first wife of emperor Napoleon I at Malmaison, France in the years between 1799–1814. The empress financed many plant collecting trips to different parts of the world. Hungary's first rose garden was planted near the Palatine's summer residence at Margaret Island by Károly Tost, Head Gardener of Palatine and Archduke Joseph in the 1810s.
Roses have a thousand years' history: they have gained cultural significance in many societies. Rose oil and rose water formed part of traditional medicine in ancient cultures, like China, India, Assyria, Egypt, so as in Ancient Greece and in the Roman Empire. Rose was first called the queen of flowers by the ancient Greek poetess Sappho, living in the island of Lesbos. Ancient Romans considered that rose was made of the teardrops of Venus and the smile of Cupid. Mythology associates the rose with the story of Adonis and states that the rose is red because Aphrodite wounded herself on one of its thorns and stained the flower red with her blood. This is the story how white roses turned red, and why red roses are the symbols of love until now.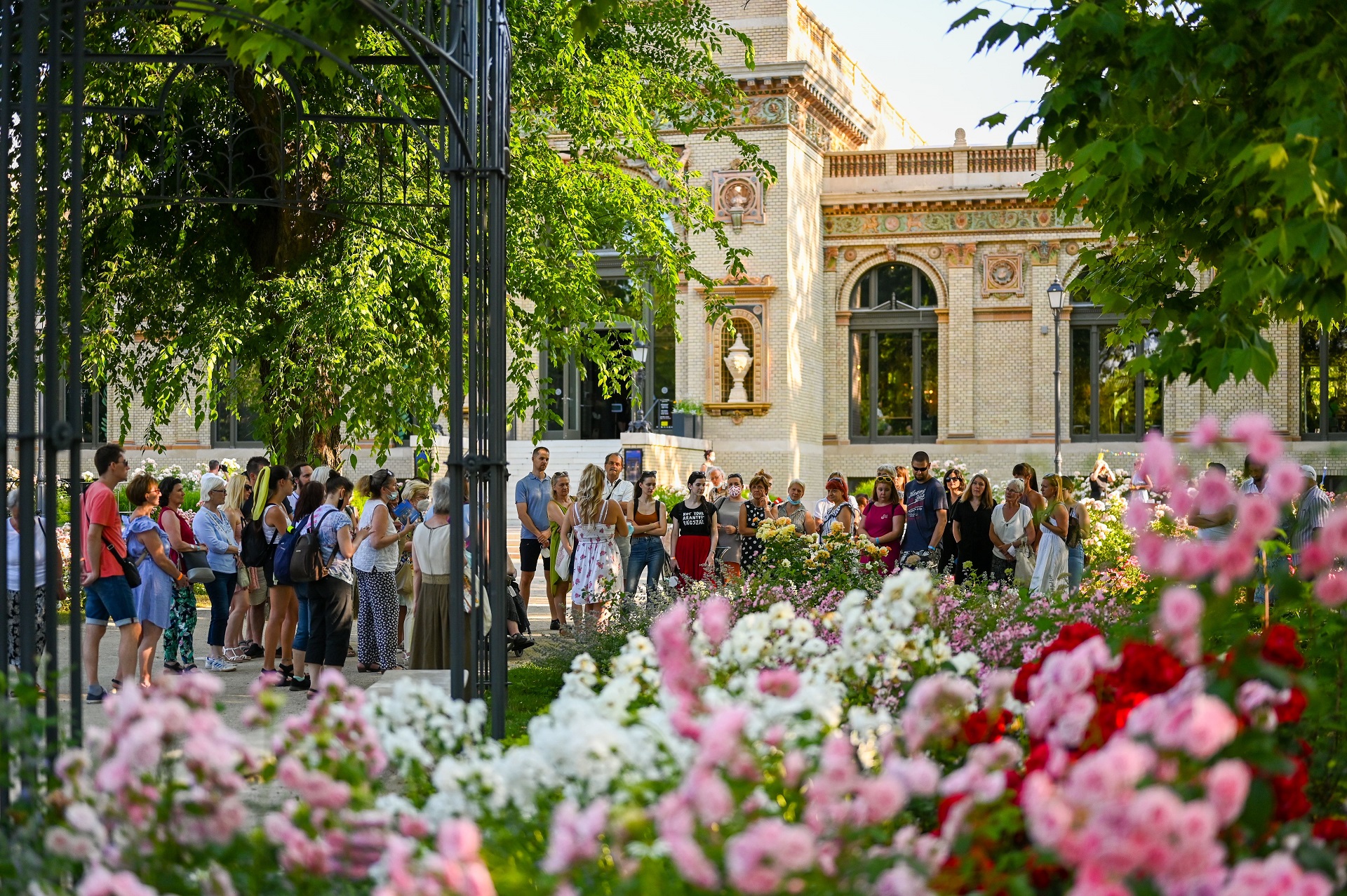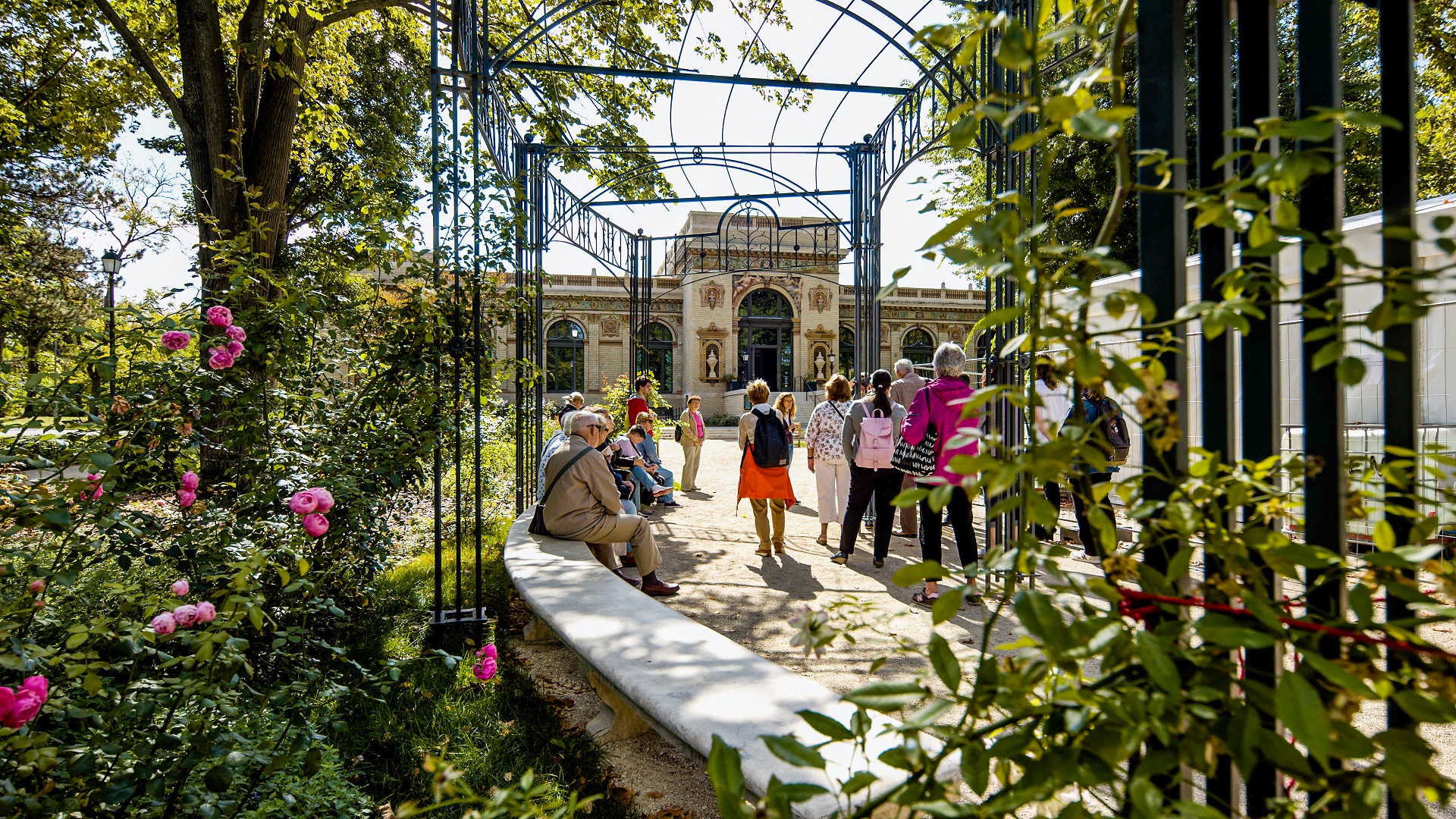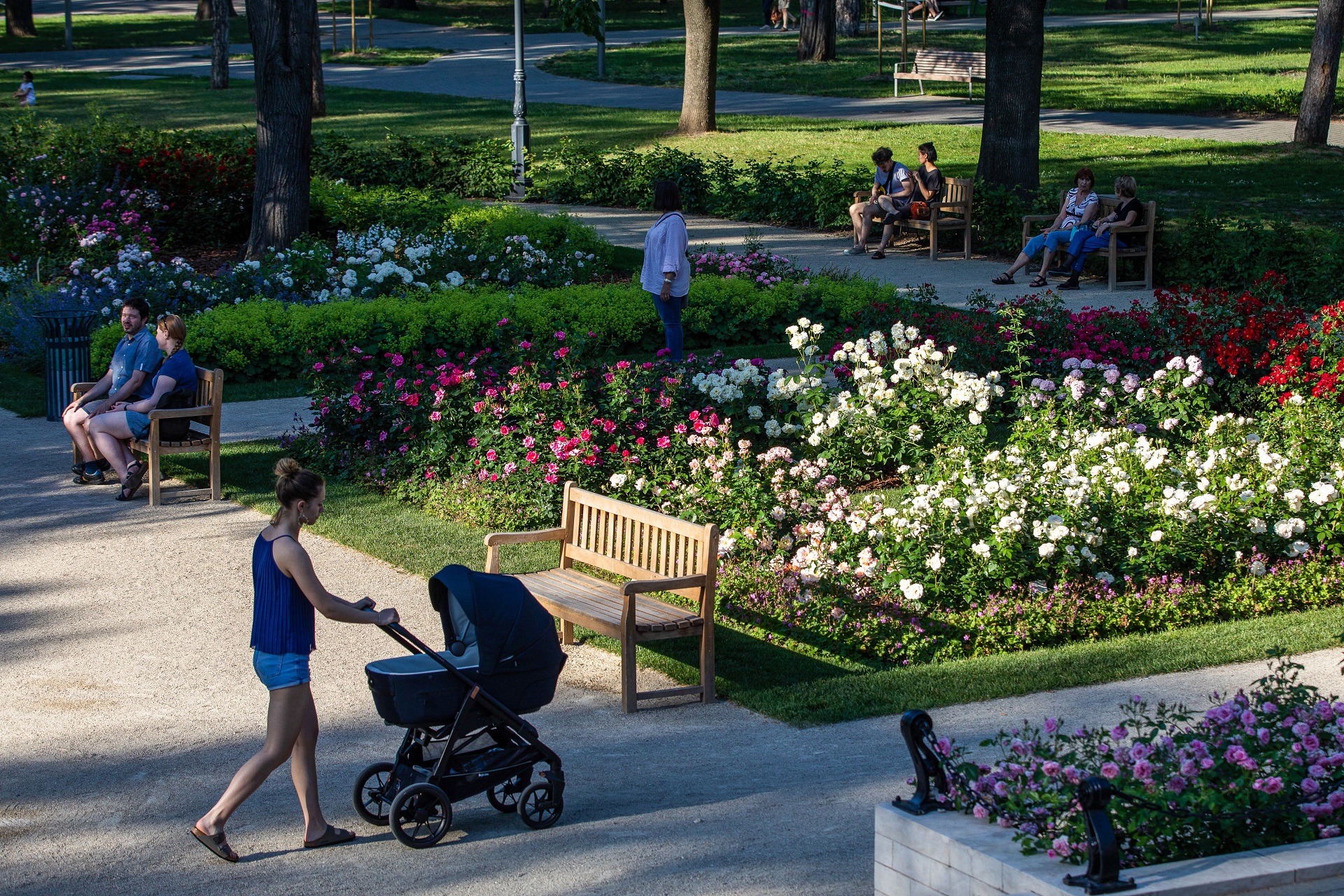 The position of the garden and its sun exposurehad crucial impact on the selection of the most suitable species of roses . The colours and species of the rose-beds harmonize with as well as enlivened by other species planted around them drawing the attention to their beauty.
The roses planted here are species of well-known breeders:
David Austin roses are the favourites of rose-lovers. Their general characteristics are the full flowers, spicy scent, and are disease resistant.
Bentheimer Gold roses are orange-apricot coloured, have a fine fruity scent, are rich in flowers and easily grown together with other plants.
Bajazzo roses have moderately intensive scent and are decorative flowers in fine colours. The Bajazzo rose-beds are admired because of their attractive shape.
Pomponella roses have strong, dark pink, rounded flowers.
Escimo roses planted in groups form a carpet of flowers with the large bulk of their decorative white flowers.
Petticoat roses have a cream colour with apricot centre. They are sweet scented, grow harmoniously, are rich in flowers and easily grown together with other plants.
Topolina is a rose with pink flowers and yellow stamens.